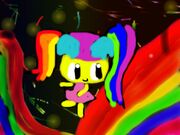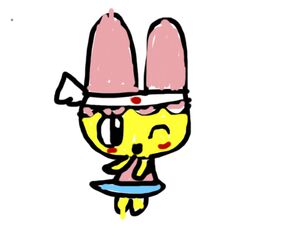 Appearances
Edit
tamagotchi id ultimate version. No other appearances Her sprite is about the same size of Mametchi.
Personality
Edit
she is kind hearted and cute. not very much stuff is known about her. She flies and moves clouds similar to rainbow dash. Her friends are jellogatchi, sushigatchi , and cakegatchi. when she has no rainbow she goes crazy and gets very depressed. She likes sushi and juice. She dislikes plum and tea.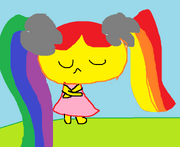 She is kind and shy. She is in the tamagotchi TT anime. She is smart and has many friends but she has a problem with singing. Her job is to help others and she is encharge of the weather similar to rainbow dash.